Tencent: no plan to provide Palm payment service
This week, Tencent is reportedly delivering a new Palm payment service, which would be the first of such features in China and be linked to the user's WeChat account. However, Tencent has denied this news lately.
According to Tencent, Palm payment technology is still in the internal research stage and will not be used in the short term. (Source: mpaypass)
China intends to establish National Endowment Insurance Company
The National Endowment Insurance Co., Ltd. recently released an announcement of its establishment plan, with registered capital of 11.15 billion yuan. Among the 17 initiators, the financial management subsidiaries of ICBC, ABC, BOC and CCB will each invest 1 billion yuan, with a respective stake of 8.97%.
At present, there are 9 professional insurance companies in the market, all started by insurance companies. The National Endowment Insurance Co., Ltd. is still awaiting approval from the CBIRC. (Source: Shanghai Securities News)
The Ministry of Finance has developed guidelines to promote low-carbon development
The Ministry of Finance (MoF) is at the forefront of developing policy options on financial support for carbon neutralization and peak carbon, with the aim of effectively promoting green and low-carbon development . Experts suggest that the finance ministry should integrate existing taxes on environmental protection, taxes on the consumption of refined petroleum, and taxes on coal resources, and start seeking a carbon tax. (Source: Daily titles)
Welinkirt Technology Secures Tens of Millions of Yuan Pre-A Funding Cycle
This week, Welinkirt Technology announced that it had secured tens of millions of yuan in pre-A funding. The investment was led by Huamin Investment, followed by Shuimu Qingquan and Shenzhen Hengzhouxin.
Founded in March 2018, Welinkirt Technology is the global leader in robotics focused on the development of machine cognition technology. The funding funds will be used to further improve the R&D of 3D robotic vision guidance, deep learning and imaging precision, and to strengthen the service capabilities of robotic solution providers or integrators in terms of forward -sale, after-sales and personnel training, extend the application to the fields of railway safety, public transport and electricity. Welinkirt Technology participated in Tsinghua PBCSF GEPL program. (Source: Fintech Laboratory)
---
The above is a weekly summary of the biggest Fintech stories in China provided by WeiyangX, which is part of Tsinghua University, in partnership with Crowdfund Insider.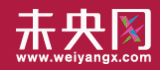 WeiyangX is the most influential Fintech website in China. The site covers the latest news, industry data analysis, business practices and in-depth cases in FinTech. WeiyangX is incubated by Fintech Lab. Founded by the People's Bank of China (PBC) School of Finance at Tsinghua University in 2012, the Fintech Lab is the first and leading research entity dedicated to best practices, promoting interdisciplinary innovation and the encouragement of entrepreneurship in the field of fintech through scientific and innovative research. incubation of projects.